Builder of the Month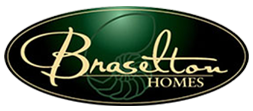 Braselton Homes has been building residential new homes for the last 75 years. They build high-performance homes in Corpus Christi, Portland and Tuluso-Midway areas. Braselton Homes made a strategic decision to install 16 SEER 2-stage heat pump air conditioners in their homes because they believe in uncompromising quality, innovation, and reliability. More stages mean better comfort and efficiency which translate into annual savings for cooling your home. Braselton Homes is invested in providing you comfort, and spray foam insulation creates the perfect seal to keep your home safe from outdoor pollutants and pests. Braselton Homes includes vinyl low-e double pane windows to block the solar heat gain and reduce radiation to complete the whole house system to operate as a high-performance home. As a builder they take great pride installing LED lighting in their homes; LEDs do not radiate heat and offer several hues to choose from as well as dimmable options to create any environment inside the home.
Braselton homes carry the following certifications: ENERGY STAR®, Environments for Living, and Coastal Bend Green Built and have been participating in the AEP Texas High-Performance Homes Program for 12 years. They are not the only ones talking about Braselton Homes, part of their legacy is they have been identified as a Housing Giant by Professional Builder Magazine. Braselton Homes was recognized in the Next 100 list among the largest homebuilders in the Nation by Builder Magazine's Builder 100. Braselton Homes has participated in the AEP Texas High-Performance Homes Program since its inception and has been presented with numerous Cumulative Energy Savings awards throughout the years.